Hello! My name is Michele and my blog's objective is to make your belly happy by providing delicious recipes in an easy-to-follow format.  I am a self-taught home cook who enjoys all types of food.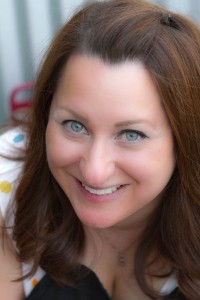 I am quite new to many ethnic foods. I grew up in Michigan, aka, the mitten state, but my job has relocated me to Nashville, TN. Ask me where I'm from, and I'll raise my left hand and point with my right to a tiny spot between my thumb and pointer finger, or a suburb an hour northwest outside of Detroit. My mom is 2nd generation Polish and my dad is 3nd generation Czech, so Eastern European food was a staple growing up in our Midwest household. Stuffed cabbage ("halupki" in Slovak or "golumpki" in Polish), pierogi, and kolaché were just some of the foods my mom and Nana would make on a regular basis. My mom also excels at making soups and stews, obvious necessity recipes for surviving long winters in the north.
I think my "later in life" exploratory palate must come from my dad, as mom can't stomach spicy foods. Growing up, I can recall dad experimenting with food, creating his annual "turkey liver paté" on Thanksgiving, "surprise pancakes on Saturdays", and also doing things like coming home from the grocery store with mom's list fulfilled but also with a coconut poking out of the grocery bag. Much to mom's chagrin, he would explain the need to go rogue from her list and buy the coconut because he "had never before cooked anything with a coconut" and wanted to know what he could make with it…(insert mom's signature eye roll here). I say I have a "later in life" palate because growing up in the suburbs of Michigan, I never experimented with too many other cultural foods outside my own. Italian, yes. Mexican, yes. Japanese, yes, but only because I took it as my language fulfillment in high school and college, and part of the education was to (thankfully) eat the food. I literally (euphorically) had my first bite of Thai food after moving to Nashville in 2008. I had no idea all these other flavors were "out there" just waiting for me!! Coconut milk soups and curries infused with lemongrass and spicy hot chilies? Hello, Tom Kha Kai, nice to meet you, and may I please have some more? Later that year I met the man who would soon become my husband. It was at that time that my ethnically food deprived eyes were truly opened. We ate EVERYTHING together; Indian, Thai, Korean, Japanese, Kurdish, French… anything ethnically diverse we could get our mitts on, we ate. He cooked different traditional Persian stews for me, called khoresht, with exotic names I needed help pronouncing like, bamieh, ghormeh sabzi, and karafs, serving them over fancy saffron rice inverted like a cake with a crunchy outer crust called "tadiq". It was all so very new and exciting!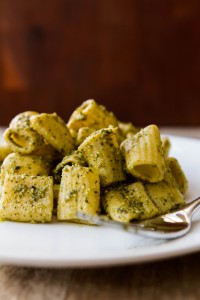 Then in 2009 I took a trip to Seattle and watched a friend turn flour, egg, olive oil, and salt into homemade fettuccini for 14 people. Like a magician, using only a fork and hand crank pasta machine, he took these four simple ingredients and made the best pasta I'd ever eaten in my life. I knew, up until that point in my life, I'd never had properly prepared fresh pasta. Upon arriving home, I burned rubber to my nearest Williams Sonoma and bought my first hand crank pasta machine, through which The Hubs and I began making our own pasta magic. This was a turning point in my personal cooking vision quest. I wanted to cook everything from scratch and learn as much as possible! I began subscribing to cooking magazines, like Cook's Illustrated, Saveur, Everyday Food, and Bon Appetit. I watched hours of cooking channel and food network shows like a maniac (my favorites are French Food at Home with Laura Calder and Barefoot Contessa, even if Ina is a little heavy on the whipping cream). I experimented new recipes on my downstairs neighbor before trying them out on my boyfriend, now husband. I began asking for things like Le Cruset pots, an immersion blender, and cookbooks for Christmas gifts. I bought Julia Child's book, Mastering the Art of French Cooking, and made beef bourguignon, terrifyingly lighting cognac on fire (I used extra long matches for safety!). I found recipes on-line to break down the ingredients for the lamb saag from our beloved local Indian restaurant and then successfully replicated it at home. Not only was it satisfying to know every fresh ingredient you were putting into your mouth, but it was also a huge challenge to conquer unknown recipes, ingredients, and techniques. It is equally rewarding to watch my husband take that first bite of something new, close his eyes and audibly groan in pleasure when I've succeeded. Each new success was so extremely fulfilling and addicting. I wanted to learn more. I want to learn more!
The second hobby closest to my heart is photography, which is awesome because I am able to meld it with the recipes I've created. A few loved ones got me started with the basics, and I've also attended a few classes at the local community college. I shoot with a Canon 7D and use a 24-70mm zoom lens that opens to 2.8 and also a 28mm fixed 1.8 for those very shallow depth of field shots. I try to always harness the best natural light. With my Southern exposure location, I find afternoon light is the softest and most flattering for food shots. Shooting a beautifully composed plate makes me happy.
I appreciate every single person who stops by to visit my blog. Leave me a note and I promise I'll always respond.

cook. conquer. look. eat. accolades.

ENJOY!!!

-Michele
Please follow me on facebook www.facebook.com/belly.ms, twitter @micheleparvizi, Instagram (ms_belly), or Pinterest (micheleparvizi).