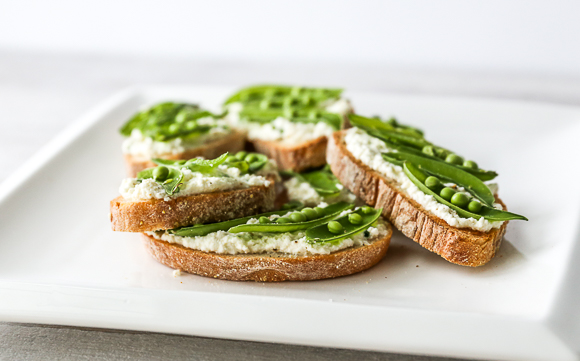 The past seven days have been a bunch of postpartum "firsts" for me. Last week I cared and cooked for houseguests (instead of the other way around), watched my first live rugby match, hosted a small brunch gathering, attended my ladies book(wine) club, took baby P to the grocery store with me, and overall, felt like a normal human being again. PHEW, it's been a busy week! It's no wonder the only recipe post I'm managing is one for fancy toast with junk on it.
Is it just me or is toast with lots of junk on it the new "it" thing lately? Why is a no-brainer thing like toast with smashed avocado and freshly squeezed lime even a recipe worth publishing in a magazine? Why? Because IT'S DELICOUS. Who'da thunk that toast with junk on it could be so good and so filling? One of my favorite idols from such tv shows as Saved By the Bell and 90210 now has her own show on the Cooking Channel. Yep, my tv dreams have come true and someone has finally melded a cooking show with a 90's teen drama star! Saved by the Bell's Kelli Kapowski a.k.a. 90210's bad girl Valerie Malone is now cooking up a storm while featuring special dinner guests like Jessie Spano, A.C. Slater, and Brandon Walsh. If you do not get those pop culture references, well, I can't help you. Just make this super Spring-y looking toast and thank Tiffani "I've-dropped-the-Amber" Theissen. I simplified her recipe and left the peas raw (extra snap in your snap peas) and undressed and served this as an appetizer for a birthday brunch I hosted for my niece's bf this past Sunday. The toasts were accompanied by an orzo spinach and feta salad, quiche, and my favorite grilled mustard potatoes.  Happy Spring everyone!
Toasted Ciabatta with Ricotta and Sugar Snap Peas
Prep time: 15 minutes
Serves: 6-8 people
Ingredients:
2 tablespoons olive oil
1 1/2 cups fresh ricotta cheese
2 tablespoons chopped chives
1/2 teaspoon kosher salt
many cranks of freshly ground pepper
2 handfuls of sugar snap peas, washed and split into halves
1 loaf ciabatta bread, cut into 1/2″ slices
2 pinches coarse sea salt, like Maldon
Method:
In a bowl, combine ricotta with olive oil, chives, 2 pinches of salt and freshly cracked pepper. Set aside.
Toast ciabatta bread until desired doneness.
Spread ricotta cheese mixture over ciabatta toast and top with split peas. Sprinkle with coarse sea salt.