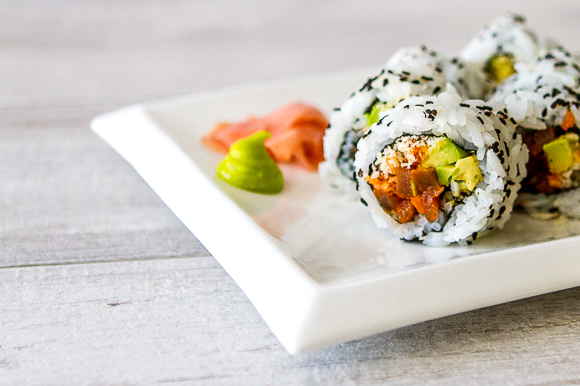 Today marks M's Belly's two year blog anniversary!  Woot!  When I look back into the post archives and see my first (uninterestingly written and poorly lit) post for mini beef wellingtons, I see I shot some of the photos outside on the condo balcony.  I remember March being simply lovely and in the mid-50's that year for temperatures.  Man, what I'd do for mid-50's now!!!  We've been sloshing through the Icepacolypse for the past two weeks and even for this Northern girl, it's been unbearably cold here in the South.  The ice coating was rather pretty though, all the tree branches were icicle weighted and looked like sparkling prisms in the sun.  I noticed kids throughout our neighborhood sliding down hills on makeshift sleds such as laundry baskets and cardboard.  These homemade sleds were not for lack of funds, just for lack of sled availability, as sleds are hard to come by and sledding in Tennessee is not a pastime like it is in Michigan.
I thought I'd commemorate the bloggiversary with one of my favorite things to eat; spicy tuna rolls.  I had to forgo raw tuna for the entirety of my pregnancy, so I've been craving these rolls big time now for a while.  This made me wonder; do pregnant Japanese women omit raw fish from their diets?  Someone, please let me know.
You'll need to buy a sushi rolling mat for this recipe.  They can be found for under $5 at most grocery stores or at World Market for $1.99!  Important: wrap your mat in plastic wrap before using.  This preserves the mat and also prevents the rice from sticking to it.
Once I had my mat, I figured the biggest spicy tuna recipe hurdle in my landlocked state of Tennessee would be procuring sashimi-grade tuna.  Luckily we have a Whole Foods that had it available "in the back" in flash frozen, vacuum sealed form.  You must ask for it specially, as it will not be in the display case.  If you don't have a grocery store that sells sushi grade tuna, I would suggest buying it online.  The special technique I used for defrosting sushi grade tuna can be viewed on this YouTube link.
Once you've properly thawed the tuna, give it a rough mince and mix it with the Sriracha, green onions and sesame oil.  Store in the fridge until you are ready to roll your roll.
To make the sushi rice, you'll need to buy Japanese short grain rice.  Your local grocery should have brands like Calrose or Nishiki.  I rinsed my rice until the water ran clear, then soaked it for a half hour, because, well, that's what the Persian folks do.  Bring equal amounts of rice and water uncovered to a boil, then simmer covered for 15 minutes.  Finally, let the rice sit for 10 minutes with the lid on before mixing it with the vinegar, sugar and salt.  spread it out onto a sushi oke (large wooden bowl) to cool.  Don't have a sushi oke?  Me neither, so use a large casserole dish, like I did.  Allow the rice mixture to come to room temperature before using with your roll.
To form the roll, please, feel free to get creative!  It's your roll, put whatever you want into it.  My favorite roll to eat is a spicy tuna (sans mayo) with avocado and "crunchies".  Crunchies are delicious panko breadcrumbs.  This is most definitely super non-traditional but I love the crackly texture the bit of crunch lends to the roll.  If you like cucumbers, add them.  Hate raw tuna?  Make a California roll (crabmeat, cukes, avocado and roe).  Get crazy, the only limit of what you can add to your sushi roll is in your own mind!
Cut a fourth of a strip of the nori off of the nori sheet.  The sheets are too big and you'll have too much rice, making your roll too large if you leave them whole.  Remember, you want bite sized pieces that you'll be able to actually chew!  Mix up the tezu, or vinegar water; stir together 1/4 cup of water and 2 teaspoons of rice vinegar.  Dip your fingers into the tezu before pressing the rice onto the nori sheet – the vinegar water prevents the rice from sticking to your fingers.  Sprinkle sesame seeds overtop of the pressed rice.  I used black sesame seeds because I liked the contrast.
Flip the sheet over so the rice is underneath and start layering your ingredients at the bottom of the sheet.  I loaded mine in this order: tuna, avocado, and crunchies.  Leave about 1/2″ to 3/4″ at either end so the filling doesn't ooze out of the ends as you press and roll.
Start rolling the sushi roll from the bottom up, turning as you roll, using the mat to help shape the roll.
Use your pinkie fingers to tuck and help keep the filling from oozing out of the sides of the roll.
Cut the roll first in half, then line the two halves up together and make your other cuts.  Keep a wet paper towel on hand to wipe the knife off after each cut is made.  It will help prevent the knife from sticking to the roll.  I made eight pieces out of one nori sheet but tossed the end pieces (in my mouth) because they looked too sloppy to present.  I suspect practice makes perfect…
Spicy Tuna Roll
Tuna thaw time: 4-6 hours
Roll prep time: 20 minutes
Makes: 4 rolls, 32 pieces total
2 cups short grain Japanese rice
2 cups water
2 tablespoons rice vinegar
2 tablespoons sugar
1 tablespoon salt
Tuna Roll ingredients:
8 oz sashimi-grade tuna, thawed and minced
6 teaspoons Sriracha sauce
4 teaspoons chopped scallions
2 ripe avocados, de-seeded and thinly sliced
1 cup panko breadcrumbs
1 teaspoon sesame oil
4 sheets nori, 1/4 of a strip trimmed off of each
3 tablespoons black sesame seeds
Tezu (mix 1/4 cup water with 2 tablespoons rice vinegar)
Sushi Rice Method:
Place rice in large mixing bowl and cover with lukewarm water.  Drain water and repeat this process 5-7 times, or until water runs clear.  Cover rice with lukewarm water and let soak for 30 minutes.  Drain rice in fine mesh colander for 30 minutes.
In a medium-sized non-stick pot, combine 2 cups of rice with 2 cups of water.  Bring to a boil, uncovered, then reduce the heat to a simmer, cover and cook for 15 minutes.  Leaving cover on, remove from heat and let stand for 10 minutes.
In a sushi oke or large casserole dish, spread rice out so it evenly covers the bottom of the container.  Mix rice vinegar, sugar, and salt in a small bowl and microwave on high for 45 seconds.  Drizzle rice vinegar mixture evenly overtop of the rice.  Stir well so all rice is coated with the vinegar mixture.
Allow sushi rice to cool to room temperature before using to make sushi.  Rice can be refrigerated overnight for use the following day.
Spicy Tuna Roll Method:
Mince tuna and mix with Sriracha, green onions and sesame oil.  Cover with plastic wrap and store in refrigerator until ready for use.
Trim 1/4 of a length of a strip from the nori, discarding trimmed bit.  Take nori sheet and press sushi rice onto it, taking care to dip fingers into the tezu before touching the rice.  Once the sheet is thoroughly covered, sprinkle with sesame seeds.
Flip nori over so the rice side is facing the surface.  Line 1/3 of the bottom portion closest to you with a quarter of the tuna mixture, leaving 3/4″ at either end.  Layer avocado slices on top of the tuna.  Lastly, pour 1/4 cup of panko breadcrumbs above the tuna (see above photo).
Dip fingers into tezu water and begin rolling, first with hands, then with mat, from the bottom up.  Use pinky fingers to tuck filling back into the ends as you roll.
Use the mat to form a perfect round roll, applying gentle pressure.
Use a very sharp knife to cut the roll, wiping with a wet towel in-between cuts.  Each roll should yield 8 pieces.