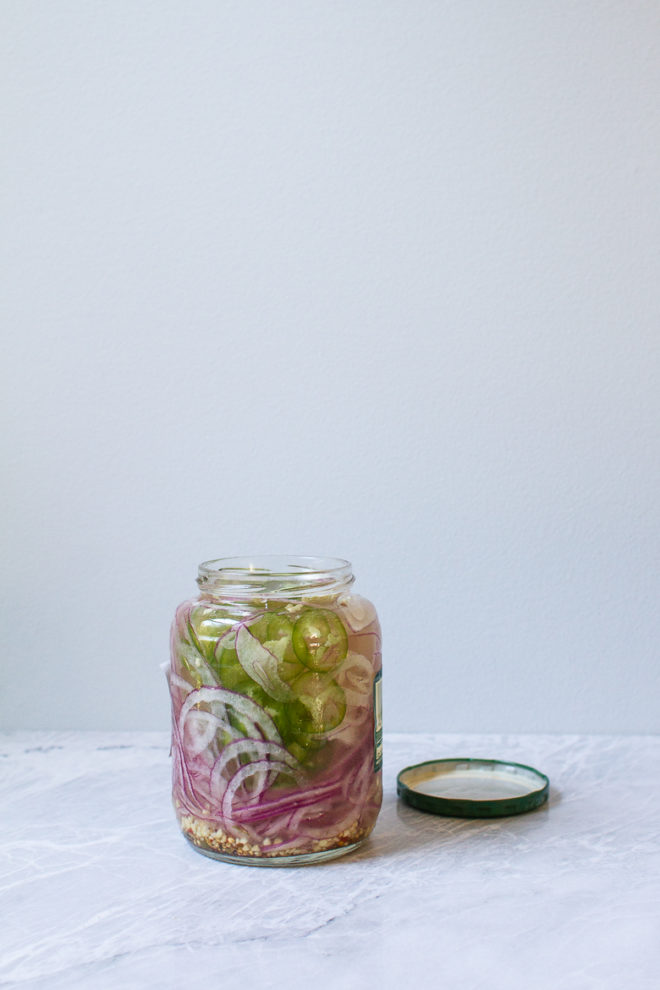 The greatest gift I'll give to you this Fourth is to tell you to save your leftover pickle jar juice and make quick pickled onions with it.  This is a recipe that isn't even a recipe – it's more of a recycle and repurpose with a re-mazing end result.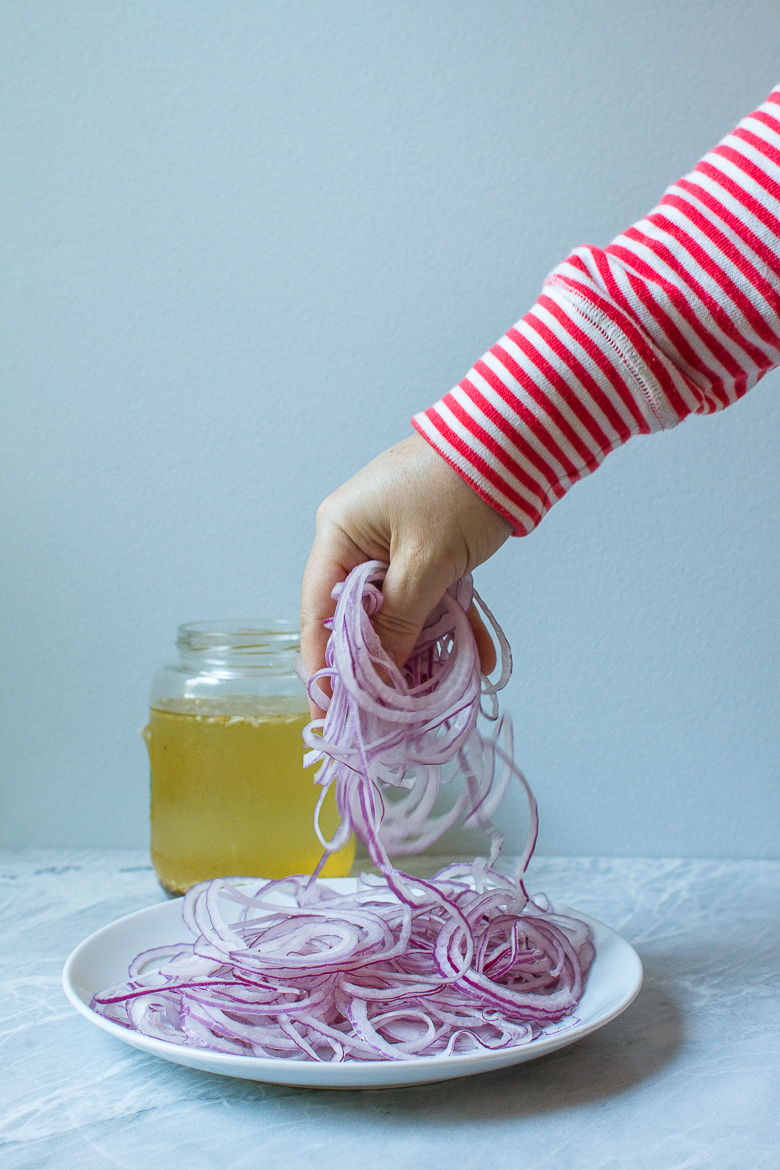 You'll need a saved jar of pickle juice, one red onion, a mandolin slicer, and (optional) one jalapeño (if you like a little heat).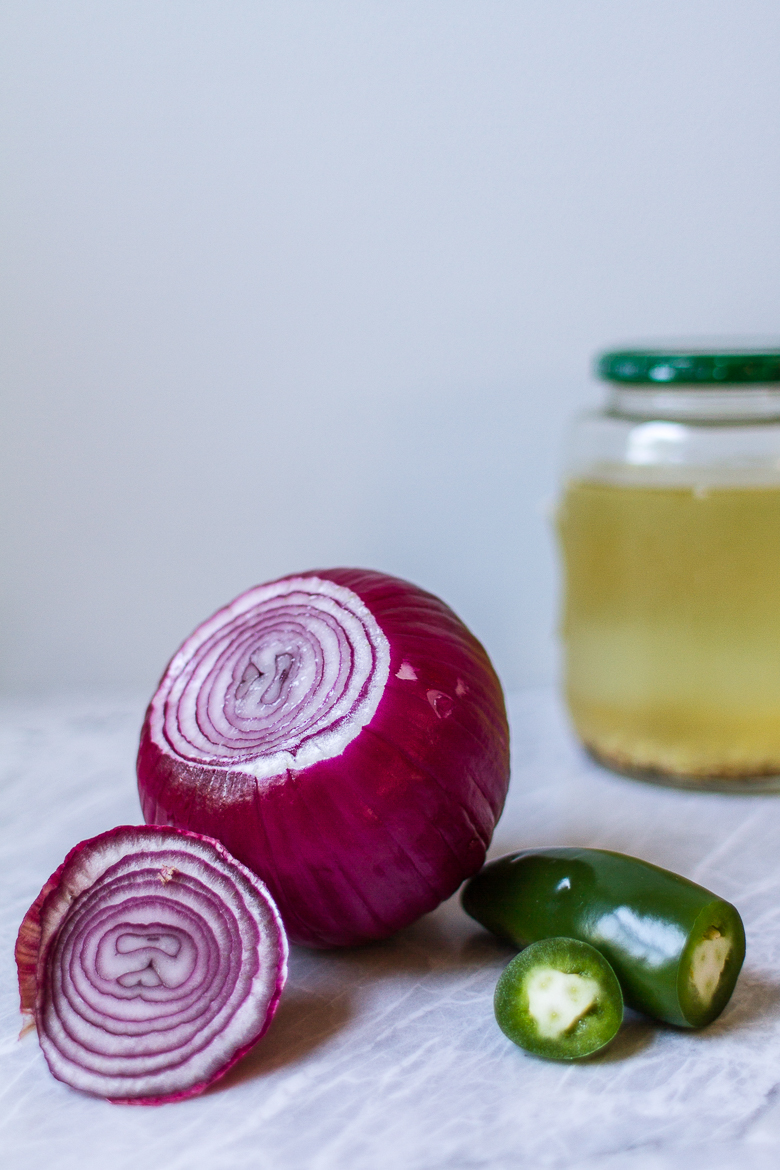 Slice the stem ends off of the onion and jalapeño, then peel the skin from the onion.  Using a mandolin on the thinnest setting possible (mine used 1/8″), slice the onion and jalapeño paper thin.
Place the onions and jalapeño into the saved pickle jar juice, shake well, and place back into the fridge for at least one hour before use. Seriously, it only takes one hour to get pickle flavor into your onions!  Of course, the longer they sit, the more sicklily (and spicy) they'll get!  My favorite use for pickled onions is on top of tacos.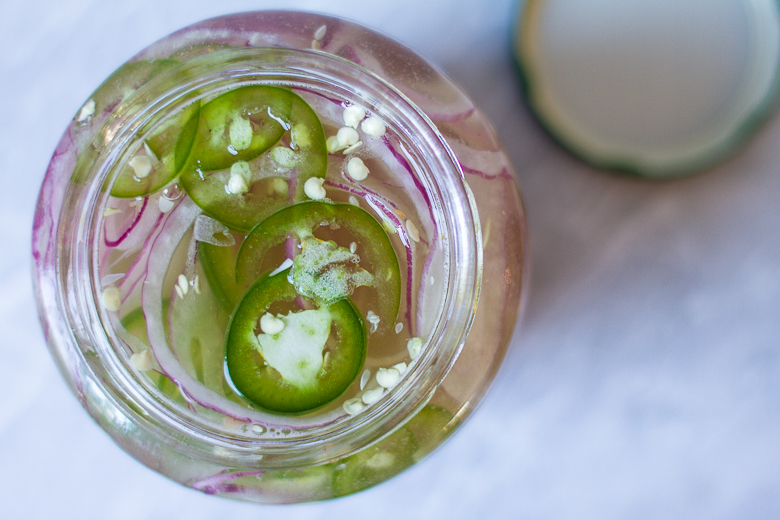 I've also used leftover pickle juice in my bloody mary (a tablespoon or two, courtesy of Junior from Knollwood Tavern!) or over potato salad (again, a couple of tablespoons perk those potatoes right up).  I've even heard of pickletini's but I'll stick with olives for my vodka.  Go forth and never again throw away your pickle juice!