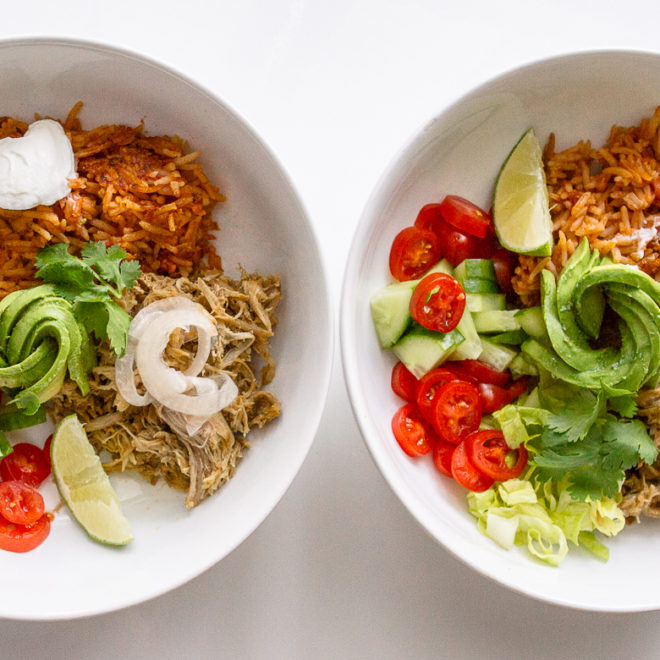 I feel like we have just gotten into the swing of all this heat and suddenly the temps are (sort of) dropping, the days are getting shorter and Baby P is this new upwardly mobile, vocal little human.  I feel like we have eaten a lot of awesome things this summer that I was lax on posting about, because, well, LIFE.  This refreshing, yet filling, rice bowl full of porky goodness is one of those awesome things.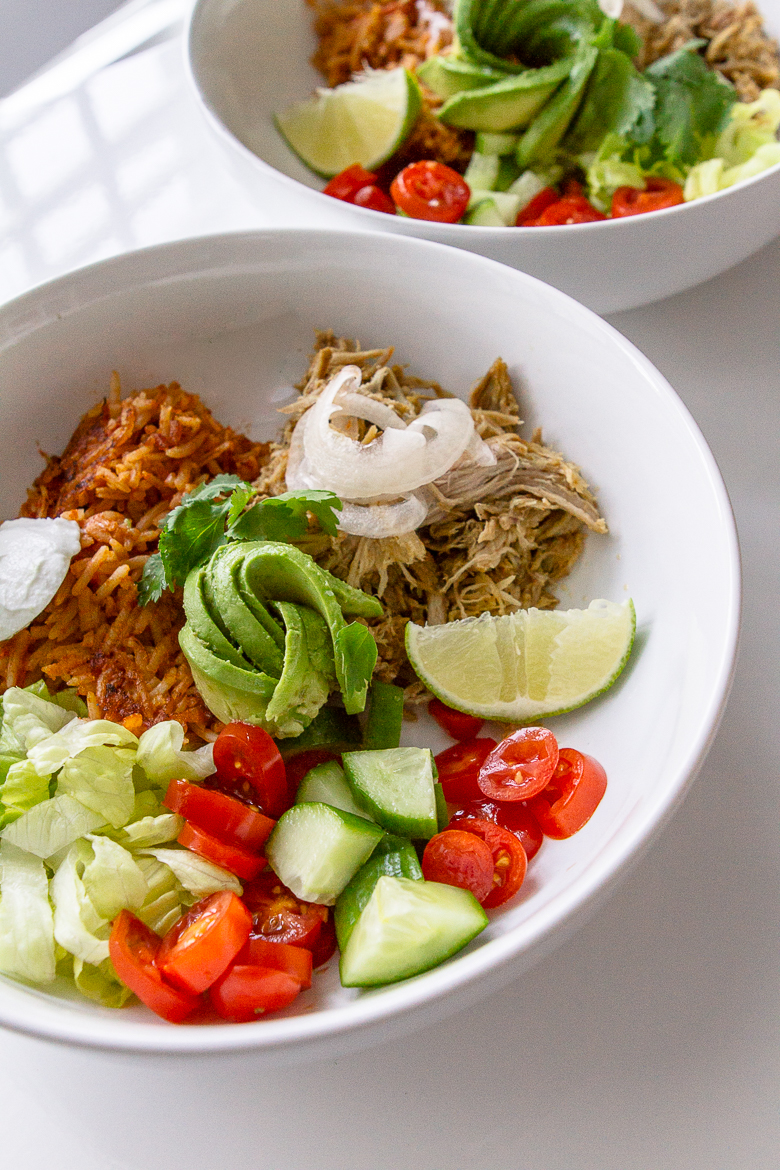 The coolest transformation I've ever witnessed is my tiny five pound newborn morphing into a walking, talking, yelling, laughing, joking, 23 pound toddler.  As first-time parents, the professor and I are consistently in jaw-dropping awe of our child.  We seriously think we have the smartest toddler ever born, then we laugh at ourselves because we sound like every other parent on the planet.  (But seriously though, he is SO SMART!)
We took our first trip to Lake Michigan with P last month to celebrate my parent's 60th wedding anniversary.  P was not too keen on being in the water, but did love sitting on the beach and playing in the sand.
If you ever get a chance to visit Lake Michigan, do it.  Unlike Tennessee in August, the nights in northern Michigan are cool enough for sweatshirts, and the lakeside sunsets are unbelievable.  Our summer vacation was complete with a bonfire on the beach, roasting s'mores, and singing songs led by Grampa's guitar.
Back to this bowl… it's basically pulled pork overtop rice with various veggies.  White rice, brown rice, noodles, really any starch you want to top with the pork is fine by me.  I used this recipe from The Kitchn for Mexican rice and it did not disappoint.  Is there anything simpler to make than pulled pork?  I mean, yes, it's cook-time consuming, but it's mostly hands-off and the payoff is succulent, tasty fally aparty pork.  Rub it with spices and brown sugar, pop it in the oven for 5-6 hours and BOOM, you've got dinner for the next couple of nights handled.  Don't throw out the porky juices from the pot either.  Skim the fat, then nestle the pork right back into those juices and die happy.
The first step is to preheat the oven to 300.  While the oven is preheating, mix together your taco spices, salt, brown sugar and olive oil.  It will make a rough, wet rub.  Pat your pork (ha) dry and place it in a Dutch oven, fat side up.  (You can also use a slow cooker, I'm guessing, on low, probably 7-8 hours will do the trick.  Read your slow cooker instructions for best results.)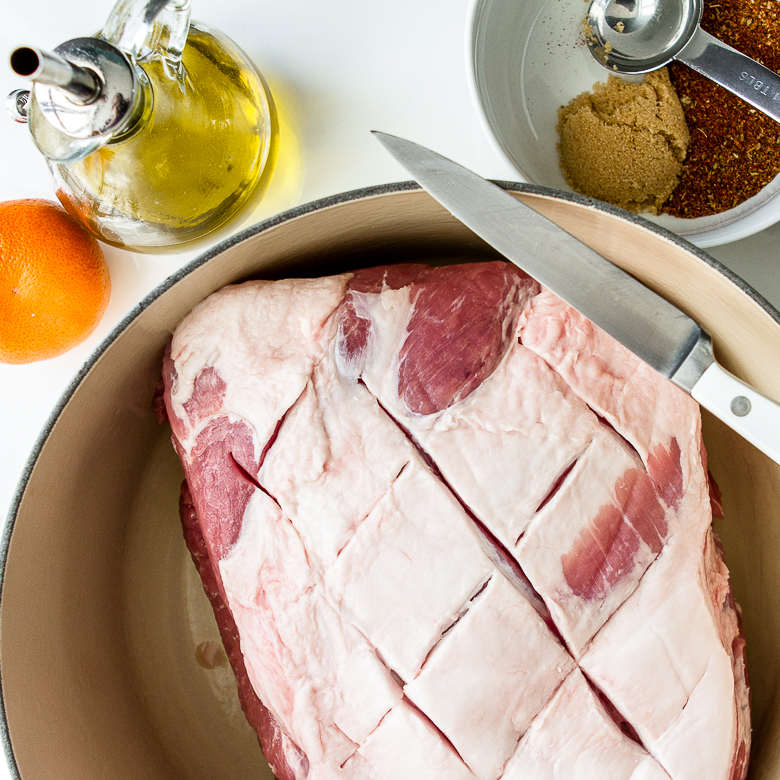 Score the fat cap of the pork shoulder with criss-crosses using a sharp knife.  Rub the spice mixture all over the shoulder, then squeeze the juice of an entire orange over top of the shoulder.  Cover the Dutch oven with a lid and put it in the oven for 5 hours.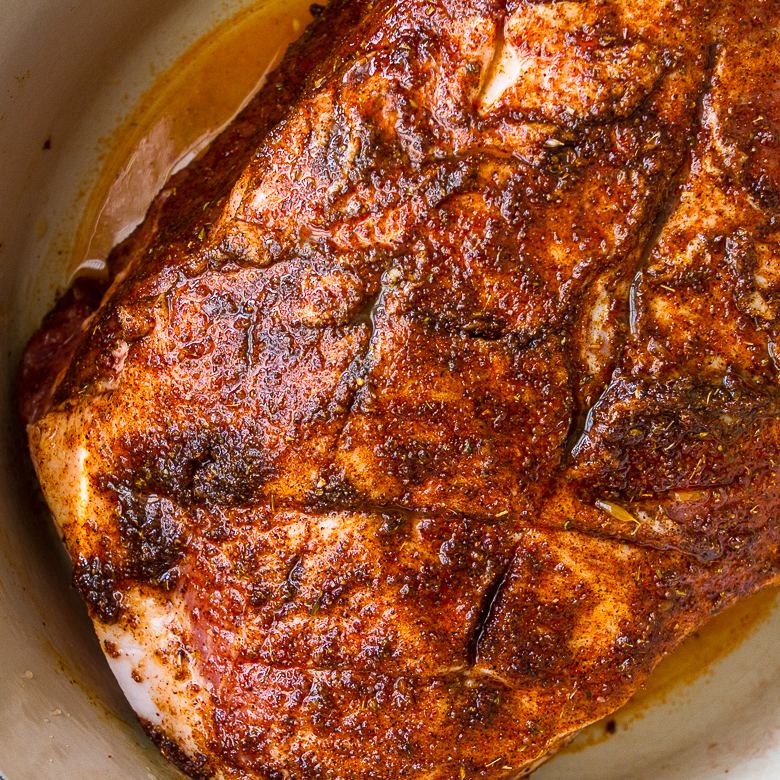 After 5 hours, peel the fat off the top of the pork shoulder.  Try to remove the pork from the pot without it falling apart on you while you shred it.  If you bought a bone-in shoulder, now is the time to discard (or save for soup) the bone.  Place the shredded pork back into the pot with the reserved juices.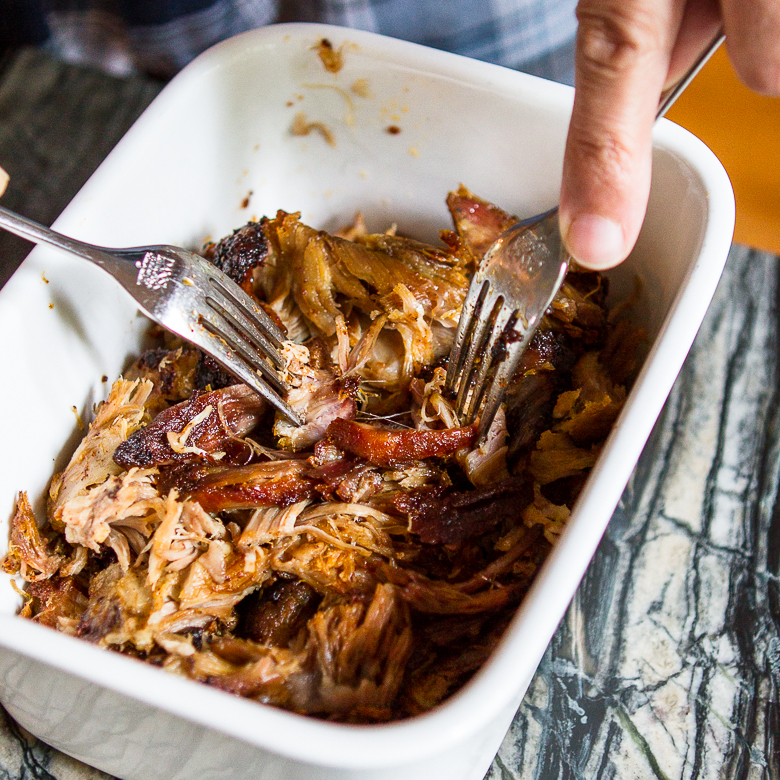 Build your bowl.  Add your starch of choice (white rice, brown rice, noodles, whateves), veggies, avocado roses, lettuce, sour cream, lime juice, whatever makes you happiest.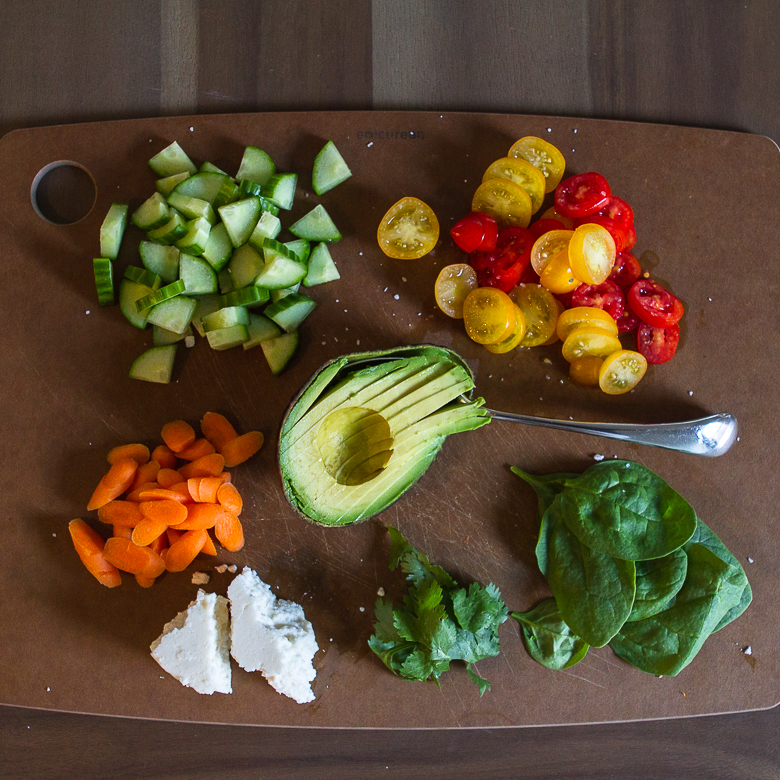 Enjoy pork bowls with lime garnished cervezas!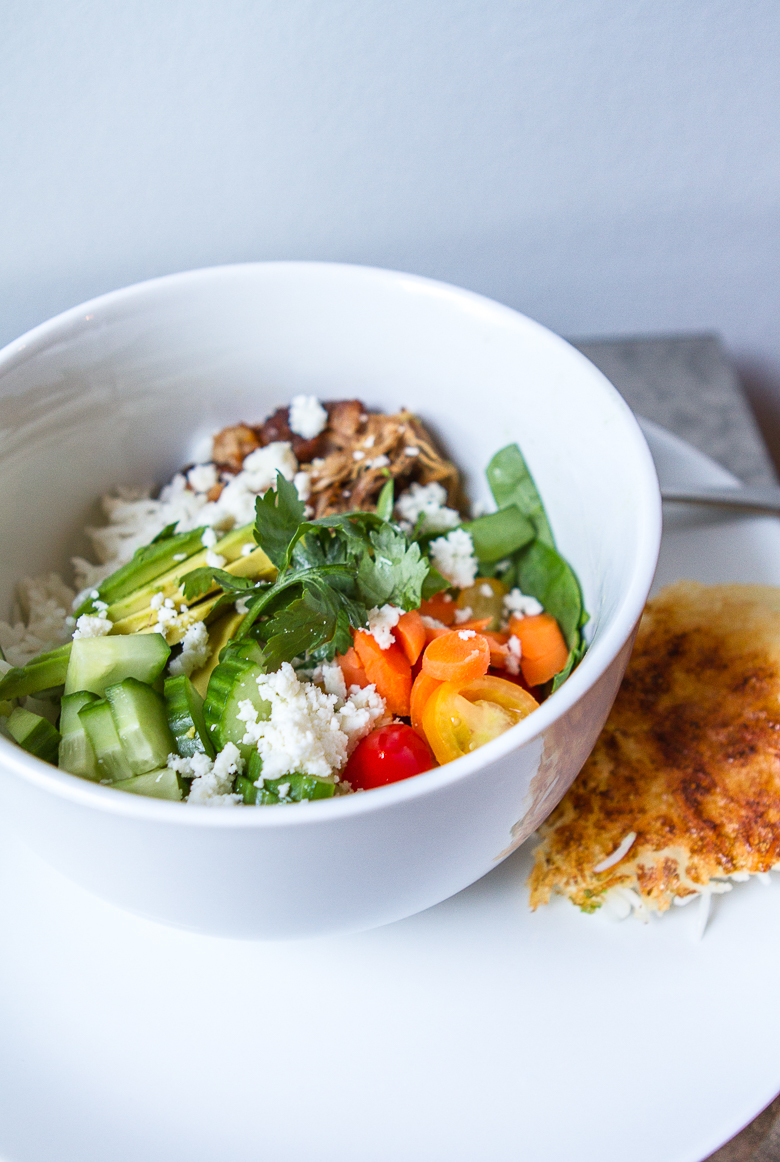 Pork Rice Bowls
Prep time: 10 minutes
Cook time: 5-6 hours
Feeds: 8-10 people
Ingredients:
6-8 lb "bone-in" pork shoulder (Boston butt – same thing)
1 tablespoon brown sugar
2 tablespoons taco seasoning (store bought or make your own)
1 teaspoon salt
1 tablespoon olive oil
juice of 1 orange
cooked rice
1 head of romaine lettuce, chopped
tomatoes, cucumbers, avocado, and lime for garnish
Method:
Preheat oven to 300, rinse and pat dry the pork shoulder.
Place pork shoulder, fat side up, in a large Dutch oven.  Score the top of the fat as shown in above photo with a criss-cross pattern.
Mix brown sugar, taco seasoning, salt, and olive oil together in small bowl.
Rub spice mixture over all sides of the pork shoulder.
Pour juice from one freshly squeezed orange over top of pork shoulder.
Cover with lid and place Dutch oven in preheated oven at 300 degrees for 5 hours.
After 5 hours, remove pork from Dutch oven, reserving the juices, and shred on a separate plate.  The pork should be fork tender and falling off the bone.  Return shredded pork back into Dutch oven with reserved juices.
Prepare bowls with rice (or noodles) veg of choice, and pork.  Garnish with queso fresco and a squeeze of fresh lime.