My mother is a salmon-lover.  You do not have to ask her what she'll be ordering in a restaurant because 9 times out of 10, (shocker), it's the salmon.  Broiled, baked, or grilled, she loves all salmon.  Up until I tried this recipe for the hubs, I did not eat salmon.  Too fishy (insert wrinkled nose here).  However, this recipe has forever changed my salmon opinion and has actually become one of our weekly dinner staples!  Once you become familiarized, you can make this fish from start to finish in 30 minutes.
Ingredients (for 2):
2 center cut salmon filet halves of equal size (do not get tail pieces), they are usually 6-8 oz pieces

2 tablespoons dijon mustard
2 palmfuls of panko breadcrumbs
2 tablespoons fresh chopped dill
1 lemon's zest
2 tablespoons of olive oil
salt & pepper for tasting
Preheat oven to 425.  Place oven safe pan (I use a cast-iron skillet) into oven to pre-heat.
In a small bowl, mix together the panko, dill, lemon zest, and 1/2 a tablespoon of olive oil until the panko crumbs are well coated with the olive oil.  I use my hand to mix the panko.  Set aside.
To prep the salmon, rinse the filets and run your fingers through the meat to feel for bones.  Pull out any bones you find (usually there aren't any but sometimes you do find a few).
Crank a few turns of salt and pepper over the top of the salmon filets.
Here is a little trick for even cooking: take a knife and cut directly down the middle of the salmon filet, just to the skin, but NOT THROUGH THE SKIN.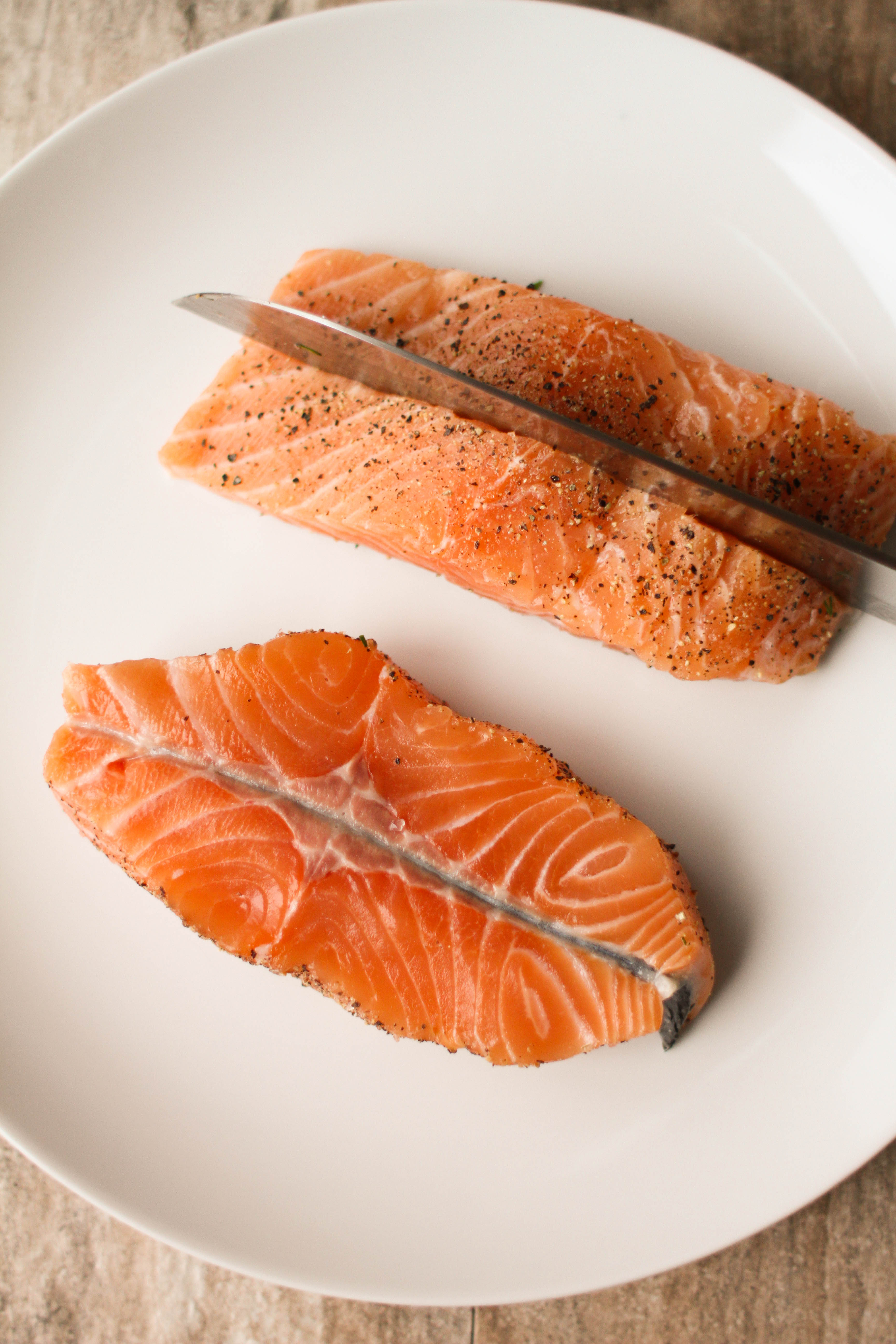 Invert the filet (the skin will now be in the center, holding the filet together) and you instantly have an even piece!  Also, your salt and pepper on top has become a lovely crust on the sides of the steak.  Brilliant!
Next, spread 1 tablespoon of dijon mustard over top of each steak, coating the top only.  Press your panko mixture into the top of the filets.  It's baking time!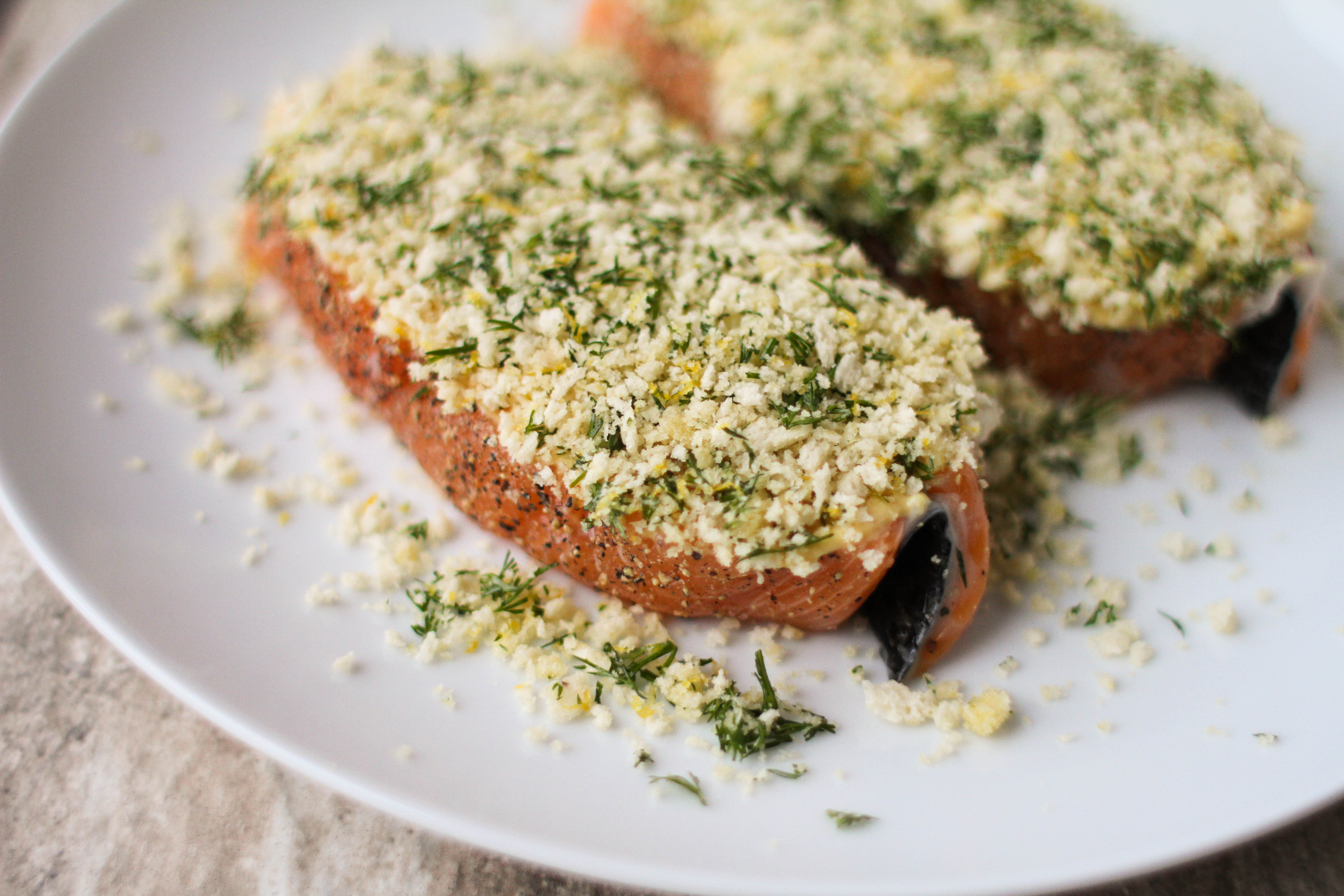 Use your oven mitts(!) and remove the pan you've pre-heated in the oven, and swirl the rest of the tablespoon and a half of remaning olive oil into the pan.  Place the filets, exposed flesh side down, onto the olive oil pan and pop back into the oven for 12 minutes, (or your own desired done-ness, you should check after 8 minutes).  The panko top will brown up nicely and the mustard  insulates the meat to stay juicy.  The Hubs declares it is the best salmon he's ever eaten!  Serve with roasted veg or brussels sprout salad.