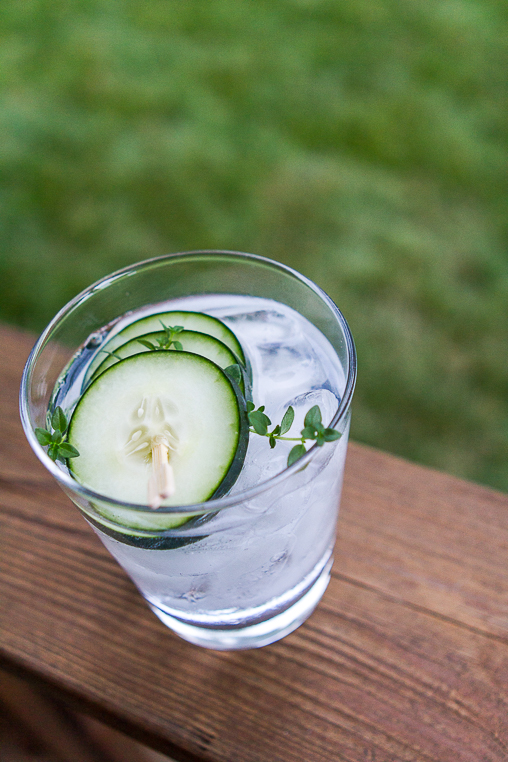 My family informed me that today is World Gin Day. Apparently we have "days" for everything now-a-days but I think it's just another excuse to drink more gin…. So while they are all drinking gin and tonics lakeside in Michigan without me, here's to Gin and Tonic Day, and here's to my crazy family!
I like my G 'n T with Hendrick's Gin and cucumbers – just like Prince Charles.  Hey, if it's good enough for royalty, it's good enough for me!
DO: Fill a rocks glass with ice, add 1 1/2 jiggers of your favorite gin, and fill remaining glass with tonic water. Stir and add cucumber slices. For an especially nice summery touch, swirl in a sprig of fresh thyme. Cheers!