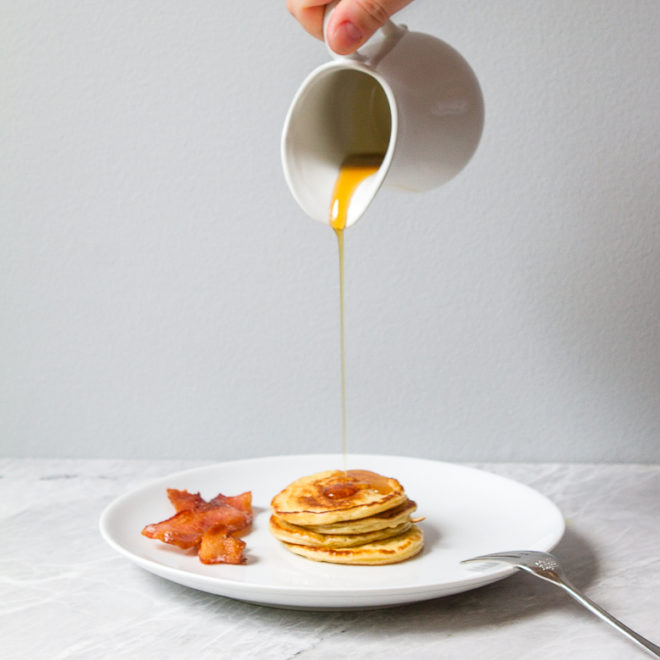 These pancakes happen to be the best pancakes ever.  My two year old doesn't get excited much about food… with exception to these pancakes.  We have the best pancakes ever on Saturday mornings but this doesn't stop him from asking for pancakes every day of the week leading up to Saturday.  When a confirmed Pancake Day finally rolls around he will excitedly shout out "PANCAKES!" and demand to be seated in his booster chair at the kitchen table.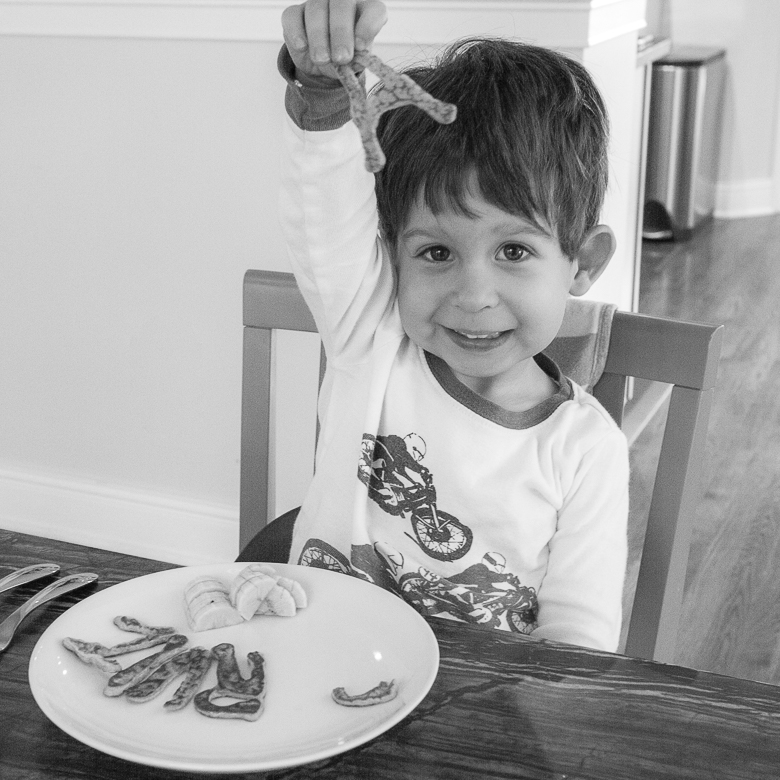 I've been using my own version of the Pioneer Woman's pancake recipe since he could eat solid foods.  P loves this pancake recipe probably a little too much, and I dare not deviate from it.  I felt it was important to document this recipe in a safe place for the professor's reference, in case something ever happens to me.  Here's one reason why; we went to a restaurant a few months back and got him a pancake for breakfast, he took one bite and started crying, "not mumma's pancakes!!!", complete with real tears.  Sigh.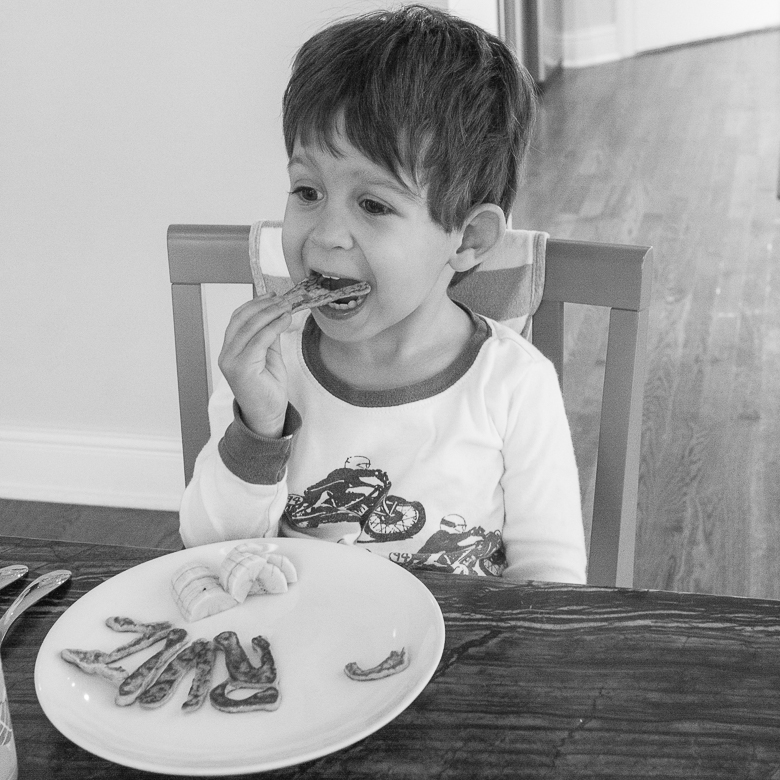 A great thing about this recipe is that I always have all the ingredients on hand.  The Pioneer Woman uses sour cream in her recipe but I substitute non-fat, plain Greek yogurt instead.  For bonus points with your little one, buy a squeezie bottle from the dollar store to write out neat letters.  The "A" tastes particularly delicious.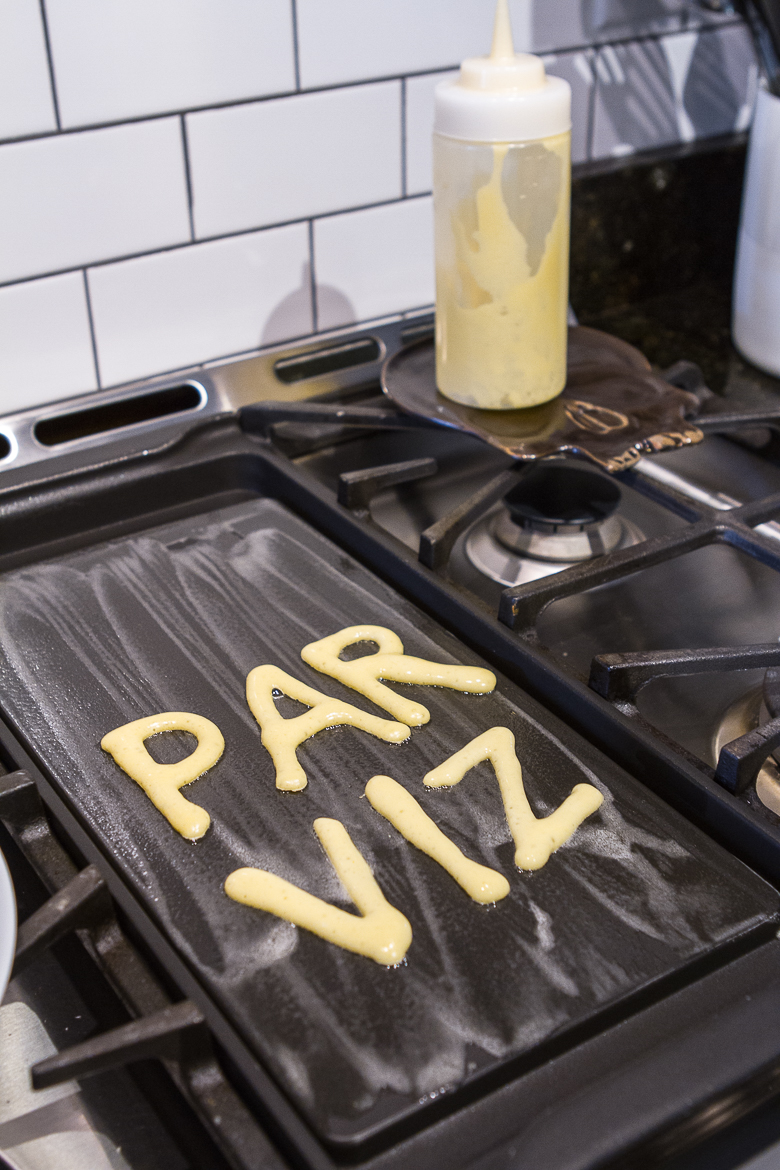 These pancakes are fluffy, puffy, browned and buttery and it's fun to make them for someone who gets so excited to eat them.  The three of us will polish off most of this recipe, so if you are feeding a large crowd, you may want to double it.  I have no idea how the PW feeds her entire brood with such a scant recipe.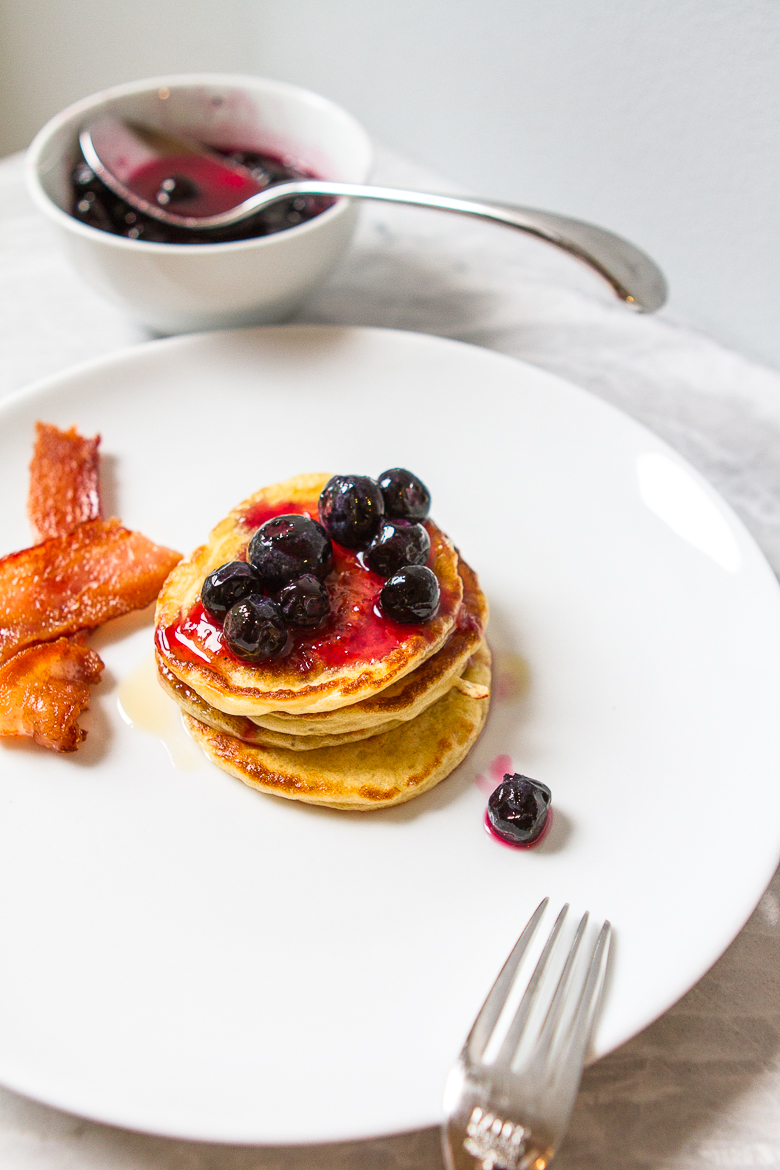 P's Pancakes (adapted from the Pioneer Woman)
Yields: about 2 cups of batter
Ingredients:
2 eggs
1 teaspoon vanilla
7 tablespoons all purpose flour
1 tablespoon sugar
1 teaspoon baking soda
1/2 teaspoon salt
1 cup non-fat, plain Greek yogurt
butter, for frying
warm syrup, for dousing
Method:
In a small bowl, beat together 2 eggs with vanilla.  Set aside.
Preheat griddle to medium low heat.
In a medium sized bowl, whisk together flour, sugar, baking soda and salt.
Measure out 1 cup of plain Greek yogurt and mix into the dry mixture.
Pour eggs into yogurt/flour mix and whisk until incorporated (lumps are ok).
Grease a pan or griddle with butter and pour desired size pancake (we like silver dollars sized ones) on to the pan.
Flip when browned.  Serve with warm maple syrup and fresh fruit.